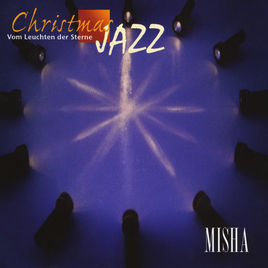 01. Vom Leuchten Der Sterne (Misha)
02. Es Kommt Ein Schiff Geladen / Stille Nacht
03. Ihr Kinderlein Kommet
04. Süßer Die Glocken Nie Klingen
05. Am Weihnachtsbaume Die Lichter Brennen
06. Es Ist Ein Ros Entsprungen
07. Zu Bethlehem Geboren
08. Vom Himmel Hoch
09. Wiegenlied (Misha)
10. O Du Fröhliche
11. Jauchzet Ihr Himmel
12. Ich Steh An Deiner Krippen Hier
Salvation for all haters of Christmas songs is near: just in time for the Christmas celebration, Misha wipes the dust off German Christmas carols of the 15th to 19th century. Together with her excellent long-time accompanists Vladimir Nesterenko (piano and flute), Anton Revnjuk (bass) and David Tkebutshava (drums), she puts those old melodies into a new outfit. A feast for jazz enthusiasts, not only on Christmas.