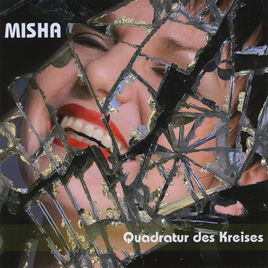 01. Lobet Ihn
02. So Lange Schon
03. Klagelied
04. Warum Nur Bin Ich So Traurig
05. Einer Dieser Tage / Vater Unser
06. Ich Liebe Dich, Herr
07. In Jener Nacht
08. Quadratur Des Kreises
09. Herr, Mach Mich Still
10. Segen
11. Was Bleibt
12. Eine Feste Burg Ist Unser Gott
In her third CD, Misha combines her own German Christian lyrics with a fusion of excellent jazz and popular music. The topic: believing in a loving God in a broken, sick world. Her songs are based on biblical psalms and accounts from the New Testament.